Sunshine, beach waves in your hair, shades and white wine, who does not love the summer? Summer 2017 has brought me a few beauty discoveries that made this season even better. So get yourself a cocktail, amiga, and lets get this list of beauty finds rolling.
Diorskin Nude Air Luminizer
This product has literally made my life this season. With just a sprinkle of this magic powder on your face, you get a highlight you can cut through diamonds with. That is one damn good highlight. Obviously a little summer glow on your face is essential and this product definitely delivers that, all day every day, no reapplications needed.
Garnier SkinActive Micellar Cleansing Water 
After long sweaty days out in the sun, you might want to give your skin a good cleanse. Garnier SkinActive Micellar Cleansing water does the job surprisingly well. It removes even waterproof and longwear makeup with ease, and leaves your skin feeling soft and fresh. Because the micelles actively capture and lift away the oil, makeup and dirt no harsh rubbing is needed. Lastly, you also don't need to rinse your face after using the cleanser, so it is perfect for festivals (or lazy girls).
Bumble and Bumble Surf Infusion
Days by the beach usually mean effortless, semi-messy waves in your hair. Bumble and Bumble Surf infusion is an oil and salt-infused spray that can help you recreate that look on any regular day. The formula texturizes, volumizes and hydrates the hair leaving you with visibly soft, wind-swept, and sea-tossed waves. Basically Bumble and Bumble Surf infusion is a beach day in a bottle.
Organic wear® 100% Natural Origin Mascara
This following product is definitely a keeper. This mascara is made out of a revolutionary 100% natural origin formula that contains the purest ingredients and provides 5x lash boosting for lash length. Additionally, it adds volume and definition to your lashes naturally. It is 100% recyclable, 100% free of harsh chemicals, synthetic preservatives and Parabens and 70% of the total ingredients are from organic farming. It is smudge free, cruelty free (vegan), hypoallergenic and safe for sensitive eyes & contact lens wearers. All in all, it is pretty great. Oh almost forgot; they also have a waterproof version for beach days.
Essie Summer 2017 collection
Essie brought out a new collection for summer 2017. Yep, that is enough reason to spend all my money on nail polish. This seasons collection is inspired by decadent parisian pasteries. The 6 shades of Paris will leave you with enough options to look très belle all summer long.
Lipstick Dior Rouge (Shade 999)
Lipstick cannot fix all the problems in life, but it is a pretty good start. Especially if it is Dior Rouge, the classic red lip-finish will instantly make any look a million times sexier. So if you're channeling your inner Marilyn Monroe this summer, grab yourself one of these.
Lancôme: Énergie de Vie The Illuminating & Anti-Fatigue Cooling Eye Gel
Summer usually means late nights by the beach… or by the bar.  Anyways, if your party has been going on until the morning, but you need to show up fresh and peachy (for as far as that is possible) at your job in about an hour, this eye gel is the quick fix you need.  It is formulated with caffeine and antioxidants like cranberry, lemon balm, and ginseng. This refreshing formula provides 24-hour hydration and features an applicator with three massaging rollerballs that instantly cool and refresh the eye area.
Peter Thomas Roth Oily Problem Skin Instant Mineral Powder SPF 30
Sunscreen protects us from UV-rays and keeps our face from looking like a bag of wrinkles at 30. But let's be honest; applying oily, greasy creams is hardly anyone's favorite. Besides that it leaves a resting greasy shine, and can cause breakouts, it is also rather impossible to apply it over your makeup without smudging it. This mineral powder literally solves all those problems! It is easy to apply, does not ruin your makeup, has SPF 30, and comes in a pocket-size packaging. This is definitely a keeper this summer.
Nasty Hands Hand Cream 
As much as we love beach days, all that sea water and sand does tend to dry out the skin. This hand cream will not only moisturize your hands and keep the soft and smooth throughout the summer, it will also help make a change in the society. 100% of net profits from your purchase will be donated to the organization of your choice. The options you can choose from are  ACLU – Human & Civil Rights, Hetrick-Martin Institute – LGTBQ Youth Empowermen or NARAL Pro-Choice America – Women's Reproductive Rights. If having soft skin means helping one of these organizations, I'm certainly down.
Estée Lauder Bronze Goddess Shimmering Body and Hair Oil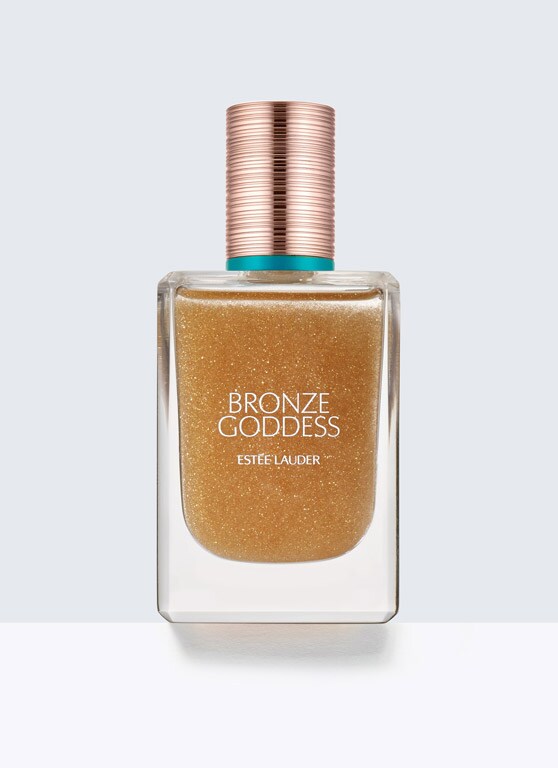 Such thing as too much glitter does not exist. Up your summer game in just a few seconds with this luxurious shimmer spray. It does not only does it make you shine (bright like a diamond), but it also helps revitalize and condition dull, dry skin. Helps tame flyaway hair and reduce frizz and enhance gloss and shine. And as a bonus feature it smells amazing with the sun-kissed Bronze Goddess Eau Fraîche fragrance.
Alright, that was all for this edition of beauty finds. Now I'm going to chill out by the pool on my flamingo float, and I advice you do the same. Hah, no, actually I lied I don't even own a flamingo float.